Drilling, Construction,Completions, Recompletions, Workovers & Production Engineering
Within the oil & gas industry, drilling projects require multiple companies and numerous points of contact in order to successfully manage drilling operations. This complex affair often leads to miscommunication and dissatisfaction. With Yellowstone Industries, all of your drilling and completion-related needs are managed expertly and efficiently to deliver usable wellbores.
Production achievement begins with an outstanding completion – from the reservoir to the production facility. Yellowstone is dedicated to understanding your business and completion needs, from conventional wells to complicated multilaterals. Pulling from a wide variety of experience, proven technologies and innovative products, Yellowstone offers the custom infrastructure solutions needed for your to produce safely and effectively.
With steadfast attention to your production costs and your production performance, we ensure that you receive the most value for your bottom line. From first oil to plug and abandonment, Yellowstone will assist in safeguarding your asset and delivering peak production rates and reserve recovery. Streamlining production costs requires a dependable and dedicated team; contact Yellowstone Industries today to learn more.
Wellsite Supervision
Yellowstone will bring your wellsite operations to higher levels of dependability, safety, and cost-effectiveness through our project optimization competencies. With first-rate field supervision throughout your project's lifecycle, Yellowstone facilitates higher recovery rates, increases production and lowers disruptions and safety hazards.
Yellowstone recognizes the importance of detailed well engineering to any project. Through our dedication to lean operations, teamwork, and continuous technological progression, we ensure reliable execution throughout your project. Contact us to learn more about our wellsite services and how we can maximize your operational efficiencies and performance synergies.
Regulatory Services
As Industry regulations have progressed, so too has the need for clearly understanding submission requirements. Yellowstone ensures complex projects are executed efficiently and by the regulations, applying decades of successful regulatory experience. Allow our team to help you meet industry best practices in order to minimize risks, lower costs and avoid disruptions to your operation.
Engineering
When a well no longer produces enough hydrocarbons to remain financially viable, it shifts from an asset to a liability. If you are searching for the most cost-effective, dependable engineering solutions for well plugging and abandonment, Yellowstone Industries can help.
Wellsite Supervision
Managing economic suppliers and arranging delivery schedules can be a complex and time consuming task. At Yellowstone, we ensure complete knowledge of your technical, financial and time-related challenges in order to efficiently manage well plugging into a seamless, concluding step in the well life cycle. With numerous alliances and close relationships with specialty businesses, Yellowstone is able to deliver the highest value in the plug and abandonment process, offering integrated management that increases efficiency and leverages state-of-the-art technologies.
Regulatory Services
Our integrated well plugging solutions disentangle the well decommissioning operation. Our unmatched support is versatile, scalable and can be customized from single services to fully managed turnkey projects. Yellowstone is committed to providing dependable, safe, and economic solutions from the surface to the reservoir. Regardless of the operation, Yellowstone will help ensure you meet industry standards and regulatory requirements.
Carbon Capture Storage & Sequestration (CCSS)
Drilling & Completions Engineering
At Yellowstone, we are investing in groundbreaking technologies and solutions that help accelerate CCSS development and practice. Carbon capture storage and sequestration is the process of capturing carbon dioxide formed during industrial processes and storing it so that it is not emitted into the atmosphere. CCSS technologies have significant potential to reduce carbon dioxide emissions in energy systems.
Our modular CCSS solutions are scalable and structurable to meet the needs of drilling and completions engineering. Yellowstone can help your operation through comprehensive solutions for disposal.
Wellsite Supervision
Our wellsite supervisors are fully capable of implementing well design and construction for CO2 storage. We engage our supervisors early in the project development phase in order to resolve complex integration challenges. Contact Yellowstone Industries to find out more about our CCSS solutions and their applications to your project.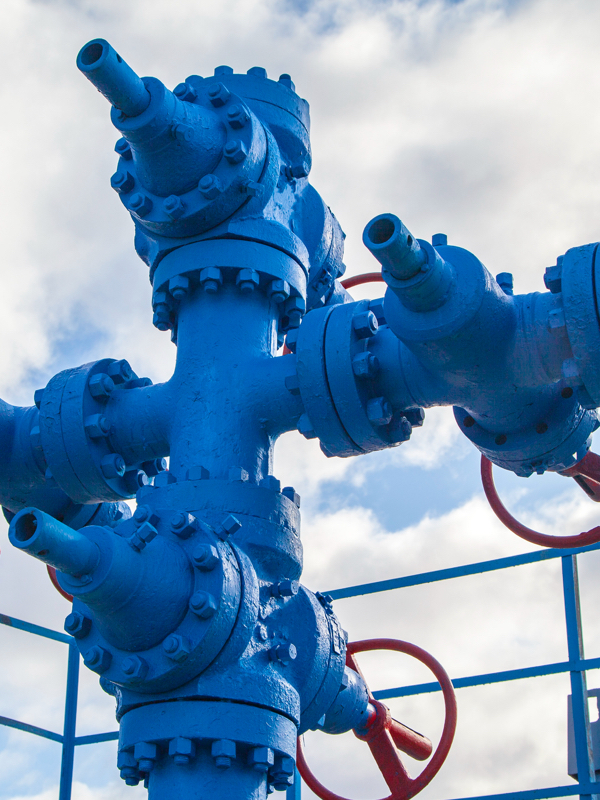 Drilling & Completions Engineering
Yellowstone has the expertise to develop exhaustive geothermal solutions. Our state-of-the-art technology contends with difficult rock formations, harsh well conditions and high temperatures in order to make your drilling projects cost-effective and prosperous.
From exploration to planning, from drilling to completions, Yellowstone has worked across the world to deliver safe and renewable geothermal energy.
The dependability of our geothermal drilling and completion technology allows you to optimize costs, even throughout the expensive drilling and exploration processes. We innovate for speed and versatility, decreasing expenses and increasing your return.
Wellsite Supervision
Optimize your well operations with reliable, thorough wellsite supervision and support. Assure seamless operation execution and lower your project costs with Yellowstone's wellsite supervision. Our project management competencies, extensive technology portfolio and advanced service delivery allows us to maximize well operation performance.
Yellowstone expertise includes product knowledge; from rotary steerable systems to drill bits, we can help you find the most efficient technology for your operation to ensure your tools stand up to high-temperatures and harsh conditions. Our subsurface specialists have experience in multiple geothermal regions and their knowledge includes hot reservoirs, geomechanics, and reservoir chemistry.