Wastewater treatment is an operation used to eliminate pollutants from wastewater and convert them into an effluent that can be brought back into the water cycle.
In every water treatment process, flocculants and coagulants are needed in order to separate solids from the wastewater. The correct dosages are critical; matching molecular weight and charge to the unique characteristics of wastewater slurries allows for optimum removal. Yellowstone Industries offers high-quality flocculants and coagulants, formulated to optimize your procedures and overall costs in a number of mineral processing applications.
pH also has a direct influence on wastewater treatability. Reliance on pH as a measure of water quality occurs in almost every phase of wastewater treatment, including coagulation, acid-base neutralization, precipitation, water softening, disinfection and corrosion control. Contact us to learn more about our pH control methods.
Similarly, biological wastewater treatment employs the power of microorganisms and bacteria in order to break down organic pollutants in the water. This treatment allows for easy collection and proper disposal of contaminants and can be more economical than other mechanical or chemical processes, depending on your needs. Contact Yellowstone Industries today for more information about our biological treatments.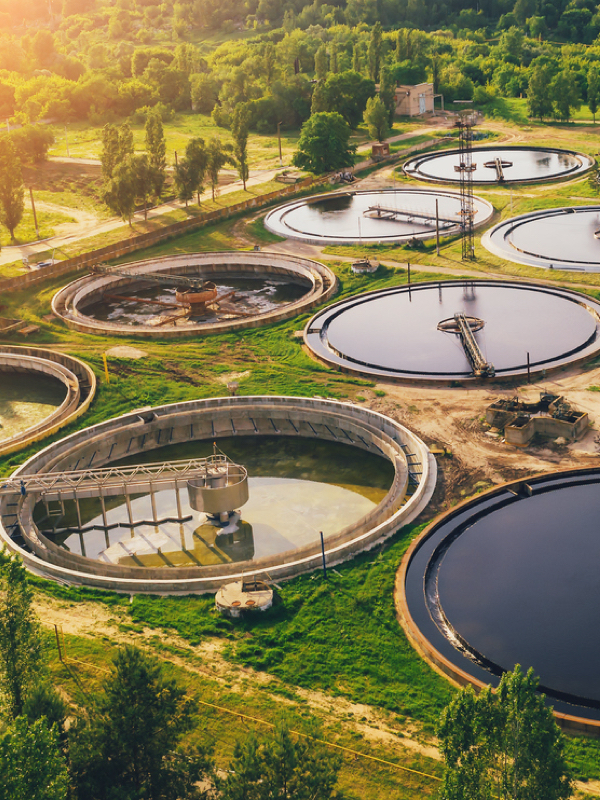 Yellowstone specializes in both irrigation reclamation and water management. Irrigation reclamation involves pumping systems to bring irrigation water to arid, semiarid, or sub humid lands. Irrigation is critical to agricultural productivity, particularly in areas of arid land. The Imperial Valley of California, the deserts of the Middle East, the alluvial valleys of Central Asia, and the Columbia basin are examples of areas reclaimed from a near-desert state to highly productive intensive agriculture lands.
Water management is also essential to agricultural operations. Efficient use of water determines crops and livestock receive necessary amounts, enhances productivity, and conserves natural resources for the benefit of downstream users and ecosystem services. Production and crop yield are directly related to systematic water management. Contact Yellowstone for more information regarding water management or irrigation reclamation of your land for water clarification polymers, dust control, irrigation canal clean up and moisture retention polyacrylamides.
Mine Operations & Plant Processing
Yellowstone Industries offers years of project experience in the mining industry, including process chemicals, wastewater treatment and other environmental solutions.
All mines and mineral processors are confronted with remarkable challenges. From water scarcity to environmental regulations to expanding markets and increased demands, tackling the difficulties that arise in mining operations requires novel mining and mineral processing chemicals as well as onsite consultation from industry experts.
Yellowstone's support capabilities and mineral processing chemicals will help you improve your operation's productivity while maintaining top safety standards. Our offerings include innovative products for flocculation, scale control, grinding, dust control, soil stabilizers, tailings ponds, and equipment cleaning agents, allowing us to serve a wide array of mining and mineral processing applications. If you are looking to improve throughput, reduce costs and meet environmental requirements, Yellowstone Industries is here to offer economic provisions for your mining needs.
Environmental & Industrial Applications
Yellowstone Industries strives to create the highest performance solutions in the soil stabilization and dust & erosion control fields. With years of experience in these industries, our dust control polymers work to reduce fugitive dust emissions effectively, ideal for road construction, helipads, airfields, remote sites and more. Our dust control solutions decrease job costs, replacing conventional erosion control methods such as hydroseed, matting, geo grids, etc. Knowledgeable in air quality requirements, our team can help you meet your operational goals in any area.
Our soil stabilization products are exceedingly effective in stabilizing all soil particles for long-lasting, wear-resistant roads. These lines of polymers will bond soil particles and laminate them in place to prevent fracturing, creating roads impervious to rain, snow, vehicular traffic and many other conditions.
Yellowstone also offers industrial sludge treatment solutions. The treatment of industrial wastewaters is a challenging job, necessitating special methods and sophisticated technologies. Our experts can assist you in finding the right solution depending on the operation. We offer both chemical and biological treatment options to help you meet environmental requirements and lower your overall costs. Talk to us today to learn more about our industrial sludge solutions.
Yellowstone's pulp and paper solutions allow papermakers to optimize their pulp and papermaking processes, improving both the functional and aesthetic properties of their products. Our papermaking chemicals are essential to efficient and profitable operations. If you are interested in increasing production, reducing raw material waste, dust control, or solids management, Yellowstone Industries is available to assist with your operational and sustainability goals. Contact us today to learn more about our pulp and paper solutions.
Today, oil & gas companies encounter a number of demanding obstacles. Producing crude oil and refined products at low cost is critical to staying competitive. Mature sites must attempt for complete reliability of plant assets, all while meeting the progressively stringent environmental regulations.
Yellowstone industries is uniquely positioned to assist with oil and gas operations and solve the most difficult process issues. With state of the art process enhancement chemistries and extensive knowledge, Yellowstone can help to reduce energy costs and increase oil & gas production. Our enhanced polymer chemistries help to improve the efficiency of oil recovery, while our scale inhibitors and biological treatments have helped producers to pump water more efficiently, both lowering costs and increasing production. We also supply wholesale drilling fluids, all OBM & WBM mud system additives, acid packages, friction reducers, flowback surfactants for a total of over 400 individual chemicals.
Regardless of your position in the value chain, from drilling and completions, production, and transportation to storage and refining, our extensive upstream and midstream oil & gas processing supports can help address your unique needs and improve your margins. Contact us today to learn more.
Keep your workers, assets, and the environment safe by employing solutions that minimize your exposure to risks. Regardless of the application, Yellowstone has the specialized chemicals needed to accelerate your operations and reduce your operational risks. If you're interested in maximizing your oilfield production rates, improving the profitability of your downstream assets and minimizing your environmental footprint, contact us for more information on our specialty chemical solutions.